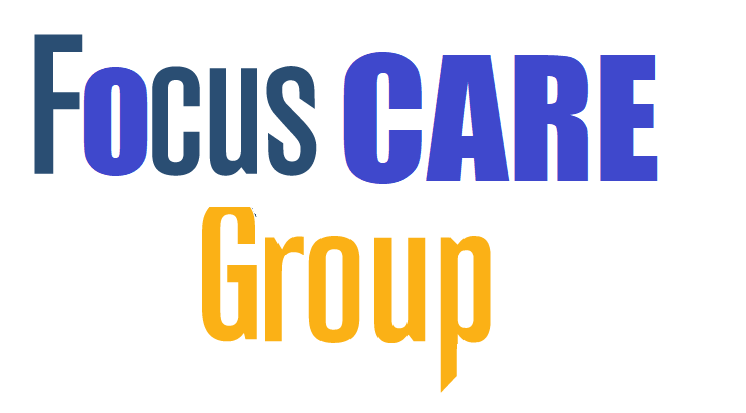 INTRODUCTION
History is one of the greatest guides in the pursuit of destiny and any divine assignment. In Exodus 18:18-26, we see Moses in serious trouble for lack of understanding in leadership roles. His father-in-law comes along with a godly counsel on the leadership principle of delegation and delivers Moses from unending frustration.
We also see in the book of Acts of the Apostles, Chapter six, how the Apostles rise up to tackle one of the challenges that arose as the church began to grow and the number of the disciples multiplied in Jerusalem. There left the welfare matters in the hands of appointed Deacons so they could be free to pay full attention to prayer and the ministry of the word.
The problem then was how to properly administer the daily ministration without neglecting any group. This led to the appointment of the first set of deacons in church history.
The leaders of any young and growing church like ours must be sensitive enough through the leading of the Holy Spirit to identify when new steps ought to be taken to meet both the spiritual and socio-economic needs of the people.
As the Lord is increasing us at NewPhase, before people begin to feel any form of neglect, there is a need therefore to divide ourselves into small fellowship groups where we can experience the inter-personal touch of the Kingdom Family spirit. In some places, this is called Home Cell Fellowship or House Fellowship.
The Covenant name of our group fellowship shall be:
"FOCUS CARE GROUP FELLOWSHIP"
A Focus Group is a meeting of individuals with a common interest and goal that come together for a discussion that focuses on their concerns. The atmosphere in such meetings should be as informal and friendly as possible. To get a range of views with everyone having ample opportunity to speak and participate, it is wise for a focus group not to exceed eight to ten members.
VISION
A Focus Group is to operate as a Master's Mind from which great ideas are generated to help members become successful in life. (Pro. 27:17; Ecc. 4:9-12).
AIMS AND OBJECTIVES OF NEWPHASE FOCUS GROUP
(Psalm 133; Acts 2:41-47; Acts 4:32-34)
To serve as fellowship platform for all members of the Church within the same area of residence.

To provide a smaller forum that encourages greater sense of liberty for self-expression and spiritual growth.

To serve as a forum for proffering workable solutions to challenges facing any member.

To serve as a means of evangelizing our neighbours, thus adding to the Church of Jesus Christ.

To equip members with the requisite know-how that will position them to rebuild the old waste places.

To facilitate the efficient distribution of welfare packages to needy members of the Church.

To foster the practical expression of divine love among the brethren.

To serve as an interface between the Church and the Community; and facilitate Community-oriented Church projects when and where necessary.
NEWPHASE FOCUS GROUP MEETING DAYS:
NewPhase Focus Group shall meet twice monthly. Fellowship days are the first and third Sundays of the month, between 6 and 7:30 pm prompt.
FOCUS GROUP PROGRAM (1 HOUR20 MIN)
| | | | | |
| --- | --- | --- | --- | --- |
| S/N | EVENT | DURATION | TIME | ATTENTION |
| 01. | Opening Prayers | 03 MIN. | 5.00-5.03 | |
| 02. | Praise/Worship | 07 MIN. | 5.03-5.10 | |
| 03. | Discussion | 40 MIN | 5.10-5.50 | |
| 04 | Prayers | 10 MIN | 5.50-6.00 | |
| 04. | AOB | 10 MIN. | 6.00-6.10 | |
| 05. | Offering/Tithe | 03 MIN | 6.10-6.13 | |
| 06. | New Members | 03 Min | 6.13-6.16 | |
| 07. | Closing | 04 MIN. | 6.16-6.20 | |
FOCUS GROUP DISCUSSION TOPICS
Finance and Economics
Business and Career
Marriage and Family
Interpersonal Relationship
Vision/Purpose
Academics
Opposition
Evangelization
Community Based Social Services
TRAINING TOPICS FOR FOCUS LEADERS
Vision/Mandate of NewPhase Full Gospel Ministries
Christian Counselling
Principles of Team Work
Home Cell Group Leadership
The Role of a Shepherd
Church Growth Strategies
Christ-like Character Development
Leadership by Example
RESPONSIBILITIES OF A FOCUS GROUP LEADER
Serves as the shepherd of the flock in his/her location
To know all members in his/her location
To know the residence of all the members in his/her location
To know what each members does for living
To know their business addresses
Attend all preparatory/preview classes
Serve as the principal coordinator of all FG meetings
Lead the discussion in all meetings
Submits report to church Leadership on members' state of affairs and the proceedings of each meeting.
Organizes interpersonal visitations among the members
Organizes and ensures the follow-up of first timers and new members in his/her location
Re-echoes important Church announcements to the group for emphasis as the case may be.
FOCUS CARE GROUP FELLOWSHIPS
LOCATIONS, HOSTS AND THEIR LEADERS 2019 [GOD'S FULLNESS]
| | | | | |
| --- | --- | --- | --- | --- |
| S/N | LOCATION | HOST | LEADER | ASS. LEADER |
| 01 | New Nyanya | Pst & Dcns Ajayi | Dcn Tony Odey | Dcn Innocent Agaba |
| 02 | Mararaba I | Pst & Dcns Agada | Vera Odey | |
| 03 | Mararaba II | Elder & Mrs. Afore | Dcns M. Victor | KS Tony Ameh |
| 04 | Mararaba III | Pastor E. Arebun | Elder Theresa | Bro Emmanuel Ananga |
| 05 | Aso Hill Estate | Mr & Mrs S. Akubo | Bro Dominic | Ayomide Oluwuyi |
| 06 | Kurudu Estate | Dcn & Dcns Asiagwa | Dcn. A. Dickson | |
| 07 | Zinaria Centre | Bro. & Mrs. Onyeagba | Peter Kwadam | Dcns Tina Clement |
| 08 | Sabon Gari 1 | Bro. & Dcns Kurason | Dcns Queen K. | Dcns Christie E. |
| 10 | Sabon Gari 2 | Presb Y. Elewoyori | Yomi Elewoyori | Dcns Lovett Igbinowa. |
NEWPHASE FULL GOSPEL MINISTRY